Laura Bassi, The First Female Physicist to Get a Ph.D. in Europe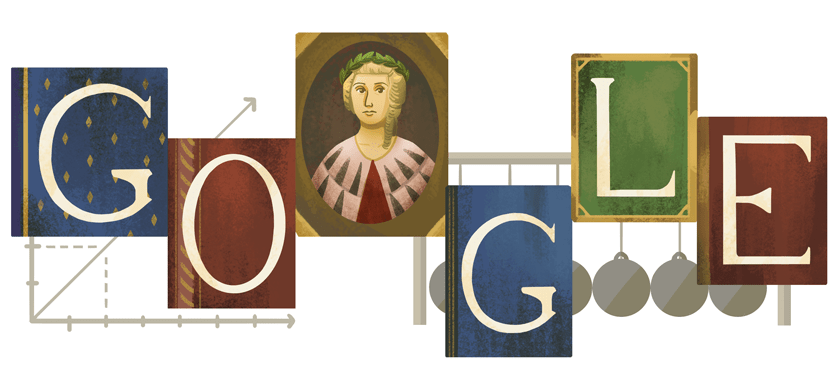 Google Doodle Celebrates Laura Bassi, The First Female Physicist to Get a Ph.D. in Europe - Today's Google doodle Saturday, 17 April 2021, celebrates the 289th anniversary of Italian physicist and academic Laura Maria Caterina Bassi, the first woman to earn a doctorate in science in Europe.
Right on this day, in 1732, Bassi successfully defended his 49 theses to obtain a Ph.D. from the University of Bologna. Doodle honors her achievements and efforts to give women a proper place in academia.
The main focus of Google's doodle artwork is a portrait of Laura Bassi surrounded by textbooks, each colored according to the lettering of the "Google" logo. In the background, you can see mathematical and physical elements, including Cartesian fields and Newton's swings.
Laura Maria Caterina Bassi was born in Bologna, the Papal State, now better known as Italy, in 1711. At age 20, Bassi debated top academics on the history of philosophy and physics, a rare achievement in which women of that era were primarily excluded from higher education. After defending her thesis, Bassi became the first female Bologna Academy of Sciences member, one of Italy's leading scientific institutions.
Due to gender discrimination, her position at the Academy was restricted, but Bassi persisted. Bassi then interned under a distinguished Bologna professor to study Newtonian calculus and physics. This discipline was spread in Italy for nearly 50 years.
Bassi has fought for gender equality in science and physics education.
Her efforts came to fruition in 1776 when the Bologna Academy of Sciences appointed her professor of experimental physics — making Bassi the first woman to be offered an official teaching position at a European university.
Bassi was awarded a doctorate in science and became the first woman in history to earn a Ph.D.
The public honored Laura Bassi by calling her "Bolognese Minerva," referring to the goddess of Roman wisdom. Laura Bassi is known to have died on 20 February 1778 in Bologna, Italy, at 67.
I
taly at the age of 67
.